Got home late with little time. Wanted healthy alternative. Family loved this. All gone!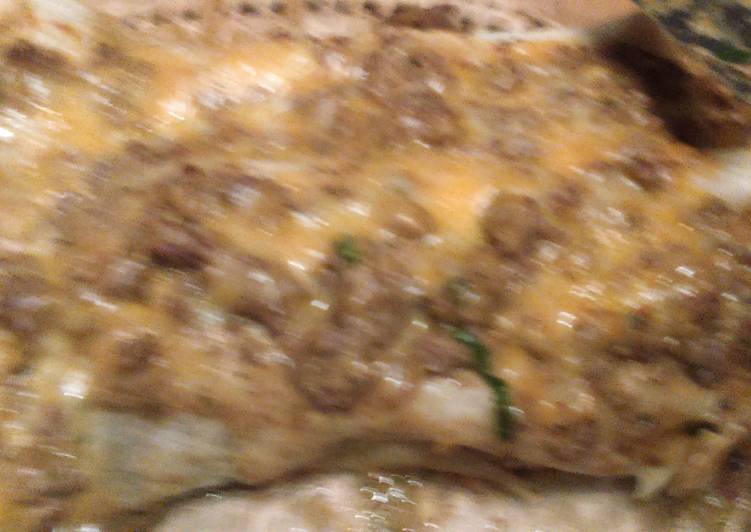 2 tbsp oil
1 tbsp taco seasoning
1 lb ground beef
1 onion chopped
1 clove garlic
12 tortillas
3 chopped kale leaves (remove rib)
2 cup cheese shredded
18 oz Campbells Sweet potato tomatillo Bisque (box)
Cook chopped onion garlic amp washed kale leaves in oil 3 min on med heat
Remove veggies to bowl
Change If using uncooked cook tortillas until slightly browned (I cook tortillas while cooking veggies)
Brown hamburger add salt/pepper (I removed fat here)
Change Add sweet potato/tomatillo bisque to ground beef
Add sweet potato/tomatillo bisque Sriracha (or other) soy sauce (I used Tamari) and taco seasoning to ground beef Cook about 5 min on med high stirring
Place 1/2 cup of meat mixture in 11 x 13 dish
Cool sl fill each tortilla with 1-2 Tbsp of veggies 1-2 Tbsp beef a few Tbsp of cheese per tortilla place in dish
Once all rolled cover with remainder of meat sauce then top w/remainder of cheese
Change Bake@350 Fahrenheit for 15-20 minutes Enjoy!