I absolutely love fruit breads and apple bread is no exception. I ve looked for the perfect recipe all over the internet and just couldn t find one that satisfied me. So I found a basic recipe on allrecipes.com and heavily modified it to create a delicious, spiced, moist apple bread perfect for any season!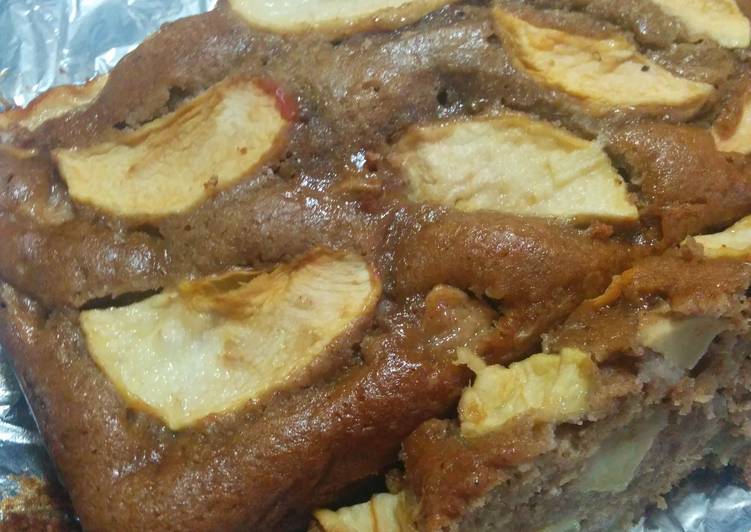 Ingredients
2 loaf pans
1 cooking spray
3 cup flour
1 tsp baking soda
1/4 tsp salt
2 tsp ground cinnamon
1 cup vegetable oil
1 cup brown sugar
1 cup granulated sugar
1 tbsp vanilla extract
8 oz sour cream
3 eggs
4 apples
Method
Preheat the oven to 315°F Then prepare the loaf pans with the cooking spray
Chop all the apples into small/medium chunks Save the last apple and cut into slices to lay on top of the bread (optional)
Mix together the flour baking soda salt and cinnamon in a large bowl
Lightly beat the vegetable oil brown sugar white sugar vanilla sour cream and eggs together in a separate large bowl
Fold in and mix the dry ingredients with the wet ingredients Then mix in the chopped apples
Evenly divide mixture in the 2 pans and bake in the preheated oven for about 80 minutes or until toothpick comes out clean
Let the loafs cool and enjoy!