Noodle bowls and stirfrys are soooo easy to be creative with.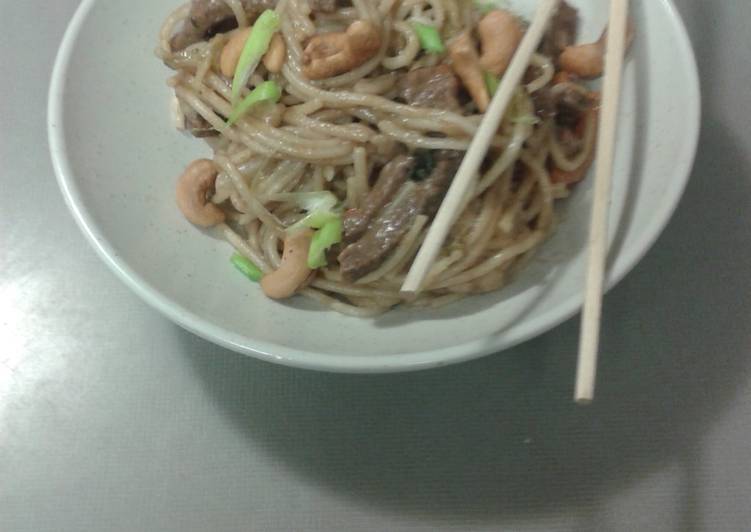 2 lb beef strips (or sliced steak)
2 cup beef broth
4 cup mixed vegetables
2 green onions (sliced)
1 lb spaghettini noodles
4 tbsp teriyaki sauce
2 tbsp peanut butter
3 tbsp sesame oil
3 tbsp soya sauce
1/2 cup unsalted cashews
Saute beef strips in sesame oil and soya sauce
Then after add the beef broth peanut butter and teriyaki sauce and bring to a simmer
Add the spaghettini noodles and vegetables Cover and simmer for about 10-12 minutes
Keep stiring frequently
Season with salt amp pepper
Top with cashews and sliced green onions
Serve amp Enjoy!!!