From my Facebook recipe page ChrisO s Kitchen Rules! .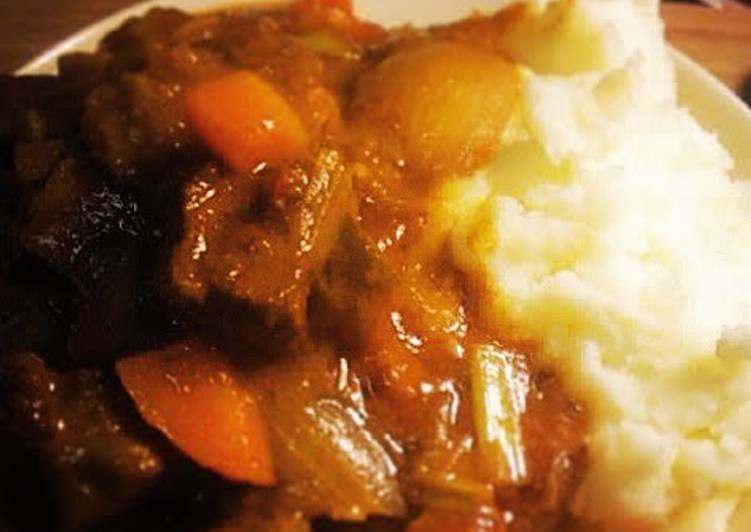 1 kg Chuck steak 3cm cubed
1 Flour to coat
1 Cooking oil
200 grams Bacon chopped
150 grams Onion chopped
3 clove garlic minced
1 Leek sliced
250 grams Small button mushrooms quartered
3 tbsp Tomato paste
2 cup Red wine
2 cup Beef stock
2 tsp Fresh thyme chopped
1 Chopped parsley to garnish
Toss the beef in flour to coat
Heat oil in a large pot- medium heat- and brown beef in batches Set aside
Fry bacon and set aside with beef
Add onion leek and garlic Cook until onion has softened
Return beef and bacon- along with all other ingredients (except for parsley) bring to the boil then lower heat to simmer (lid on) for one hour
Remove lid and simmer for a further 30 minutes Sauce will have thickened
Serve with mash potato and garnish with chopped parsley Yummy!