Beef Heart is cheap in price if cooked right is very tender and flavorful. This stew I would pay to eat at a restaurant if they served it.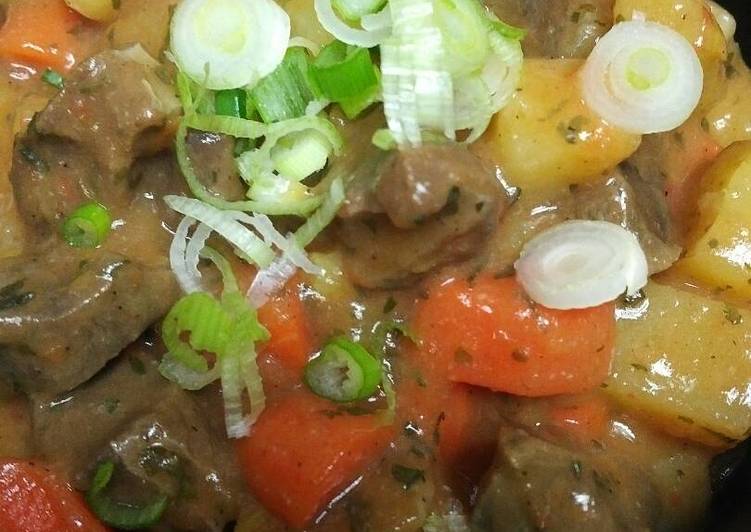 1 pound beef heart
1/2 cup chopped celery
1 large diced potato
1/2 pound chopped carrots
15 ounce diced tomatoes with Green pepper and celery canned
1/3 cup parsley flakes
1-1/2 teaspoon salt
1/2 teaspoon ground black pepper
1 teaspoon granulated garlic powder
1 stick butter
1 large chayote
1/2 small onion
1/2 cup chopped green onions
1/3 cup all purpose flour
3 tablespoon extra Virgin olive oil
1 tablespoon red wine vinegar
1-1/2 teaspoon Worcestershire sauce
Peel and chop the onion chayote potatoes carrots and celery
Change Melt the butter in a deep pan Add the vegetables
Change Cube the beef heart
Change Add the cubed heart to the vegetables
Change Add spices Sauté till the vegetables are tender
Change Add the tomatoes Worcestershire sauce and red wine vinegar stir well
Change Mix the flour and oil
Change Pour the flour mixture in the boiling stew
Change Let thicken add parsley flakes and stir well
Simmer for 25-30 minutes
Let rest 10 minutes
Serve garnish with green onions I hope you enjoy!