you ve had the rest now try the best!
I often have to double the marinade due to the size of the cut of meat.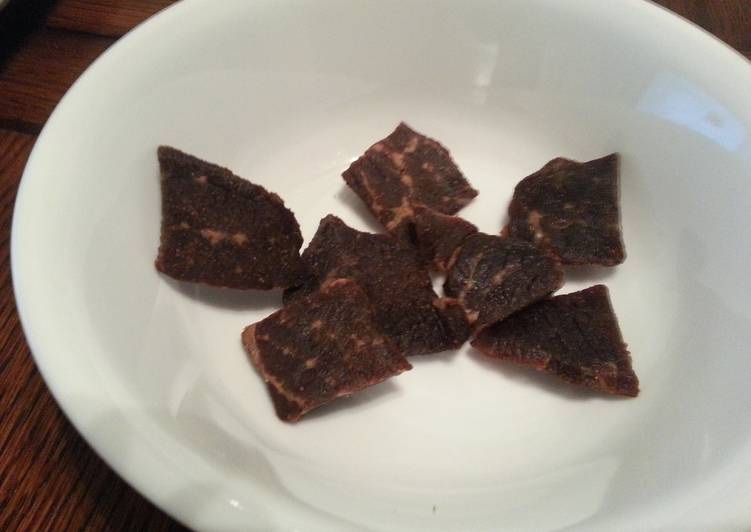 1 london broil sliced no more than 1/8 of an inch thick
1/4 cup soy sauce
2 tbsp apple cider vinegar
2 tbsp worcestershire sauce
1 1/2 tsp cayenne pepper
1 1/2 tsp onion power
2 1/2 tsp garlic powder
2 tbsp brown sugar
2 tbsp liquid smoke
Change combine ingredients add steak and marinate overnight
dehydrate
Very easy to double recipe based on size of beef!
enjoy!