Very easy dish and the flavour is to die for. It is a real go to recipe when pressed for time and you want a delicious hearty dinner.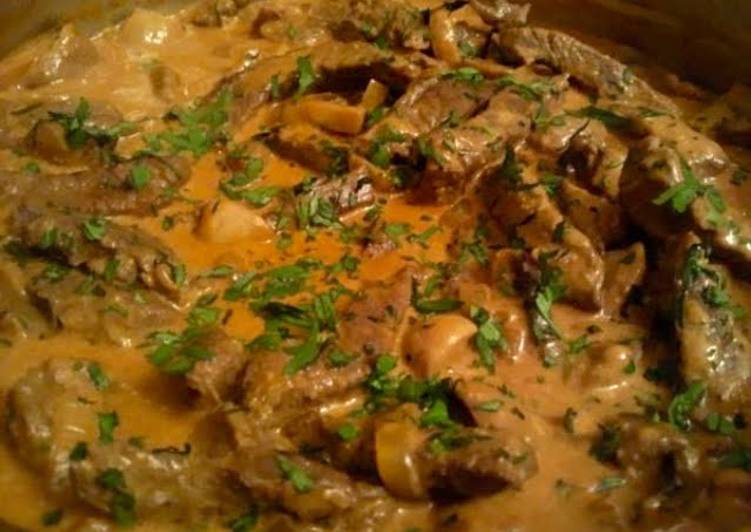 400 grams Beef fillet steak
2 tbsp Plain flour
50 grams Butter
1 Onion thinly sliced
1 Garlic clove minced
250 grams Button mushrooms sliced
1 cup Beef stock
3/4 cup Sour cream
1 tbsp Sweet Worcestershire sauce
1 1/2 tbsp Tomato paste
1 tsp Smoked paprika
1 Sea salt amp cracked black pepper to taste
1/4 cup Chopped fresh parsley
Dust beef strips in flour shake off any excess Melt half the butter in a large fry pan and cook beef in batches until seared all over Remove and set aside
Add the rest off the butter and fry onion and garlic until softened
Add mushys and cook for a further 2 or 3 minutes
Stir in beef stock paprika tomato paste and worcestershire sauce Season with sea salt and cracked black pepper and allow to simmer for 5 minutes or so- sauce will thicken slightly
Return the beef (with any juices) and stir in sour cream and simmer for another minute Garnish with chopped parsley and serve on pasta or rice Enjoy!