A yummy recipe from a friend. I thought I would share!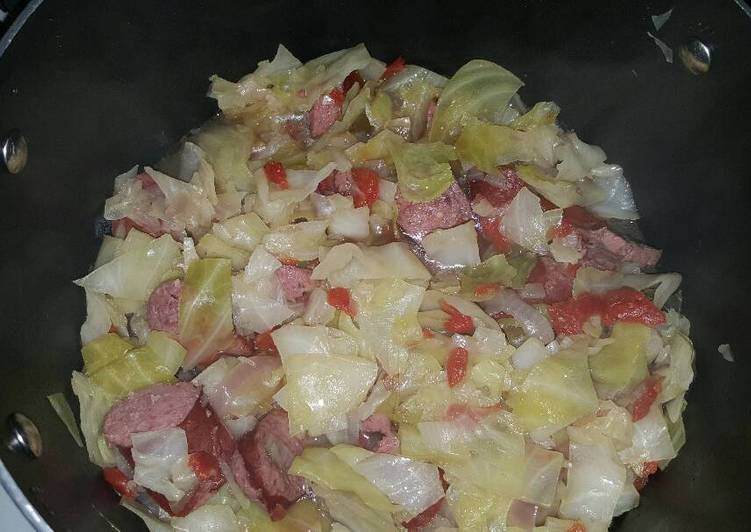 2 small heads of cabbage
2 beef Polish sausage
1 large red onion
1 can Rotel
1 beer
4 shakes of ground cloves
Chop cabbage rinse add to large stock pot
Add can of Rotel and ground cloves
Pour in beer (we actually use 1 1/2 beers) Start warming on medium high heat so it will come to a boil
In the meantime slice onion and add it to a large skillet Slice sausage on the bias and add to skillet Heat through until the onions start to wilt and cook down
Add sausage mixture to the stock pot with the cabbage Simmer on medium until desired tenderness is reached stirring occasionally We usually cook ours a good 45 minutes
Serve and enjoy!