Crispy crunchy chicken and very moist inside.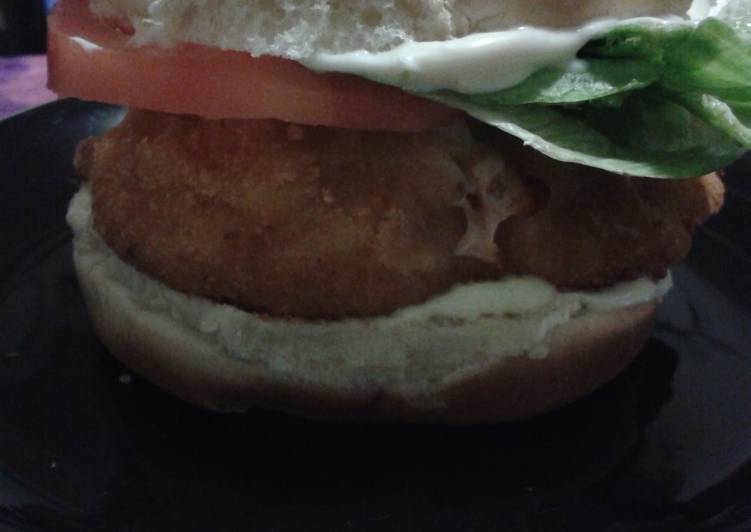 Ingredients
4 Boneless amp skinless chicken breasts
4 Burger buns
8 Lettuce leaves
4 Tomato slices
1/2 cup Mayonnaise
1 cup Bread crumbs
1 Egg (beaten)
Method
Season bread crumbs with salt pepper chopped parsley and paprika Mix well
Coat your chicken in beaten egg then coat in bread crumbs
Then pan fry in a small amount of olive oil Let fry for about 5 minutes first side Then flip and fry for another 6-7 minutes
When desired browning is reached Turn heat off Then finish off in oven @350 for about 10 minutes
Assemble buns with even amounts of mayo on top amp bottom buns
Add 2 leaves of lettuce to each top bun and 1 slice of tomato
Place chicken burger on bottom bun
Time to enjoy!!