Delicious, simple and easy!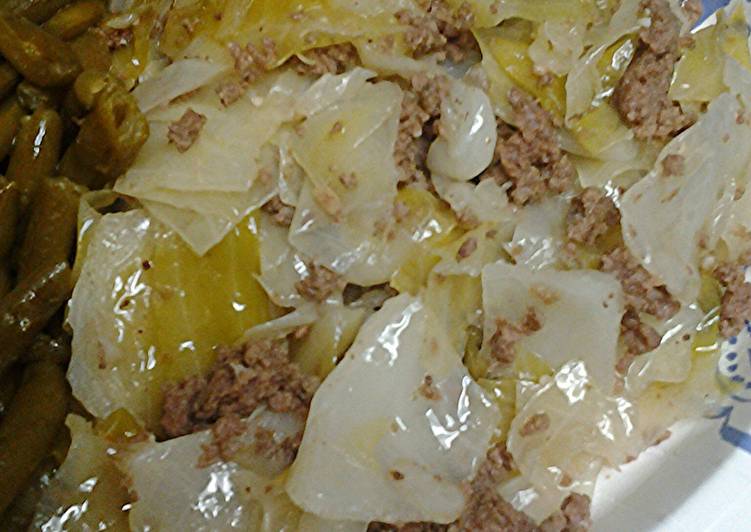 1 1/2 lb ground beef or meat of your choice
1 medium head of cabbage
1 large onion chopped
1 tbsp minced garlic
1/3 tsp salt more or less to your taste
1/4 tsp ground black pepper
Change In a pan add ground meat onion cabbage garlic salt and pepper Cover stirring occasionally
Simmer cover stirring occasionally for 20 minutes till cabbage is tender
Change Keep covered remove from heat Let rest 5 minutes serve! Hope you enjoy!