I was about to make the usual French Toast then I realized I had cinnamon raisin bread & said, hey…I should try using this instead & it turned out great! Hope you all enjoy it as much as I did!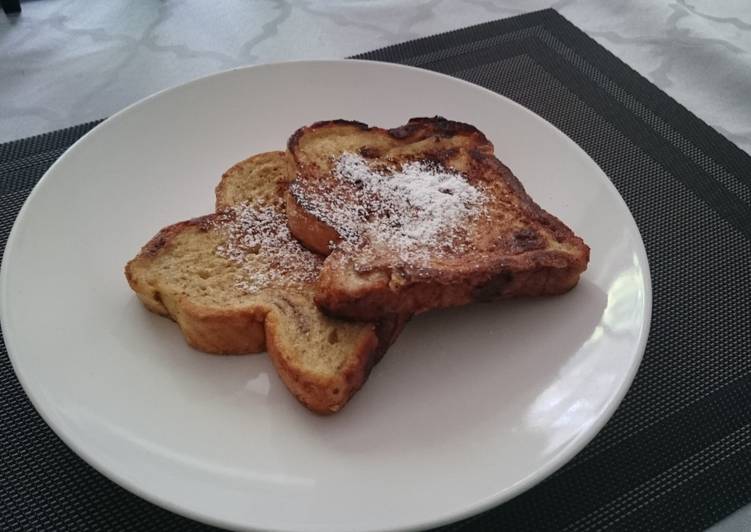 Ingredients
3 Eggs
2 tsp Cinnamon
4 Slices of Raisin bread
Method
Mix your 3 eggs very well add the 2 teaspoons of cinnamon to it as well
Now place your bread in the mix and make sure its covered in the egg
Make sure your skillet is heated and ready to go!
Change Once youve finished soaking your slice of bread place it in the pan and start making your Cinnamon Raisin Bread French Toast! Enjoy!