In the spirit of St. Patrick s Day, a different spin on corned beef. was delicious!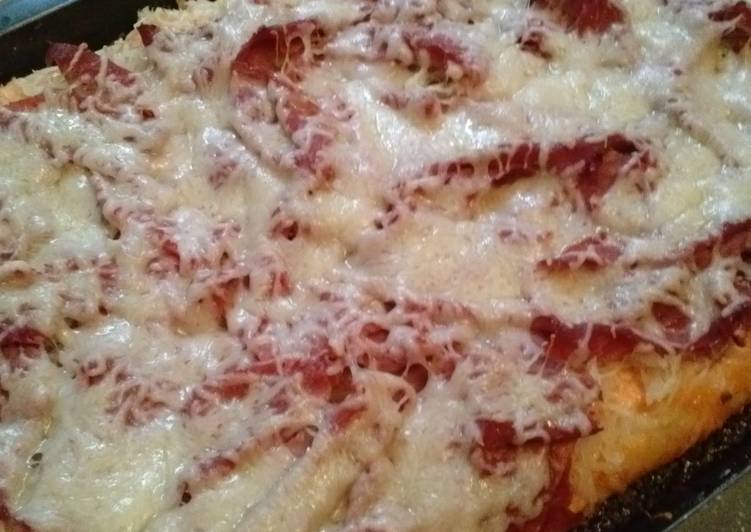 1 lb Fresh Pizza Dough
1 Bottle Thousand Island Dressing
1 can 27 oz Sauerkraut
3/4 lb Sliced Corned Beef
1 packages Shredded Swiss Cheese
Pre heat oven to 450
Flour the dough stretch it out and place in lightly greased cookie sheet
Place in oven and bake until just getting crispy
Remove from oven let cool then cover with dressing
Add a layer of sauerkraut as much as to your liking Then a layer of corned beef again as much as you like Top with the Swiss cheese and bake another 10 minutes
Serve hot Enjoy!