Springtime means fresh asparagus! What better way to prepare than a nice, rich soup?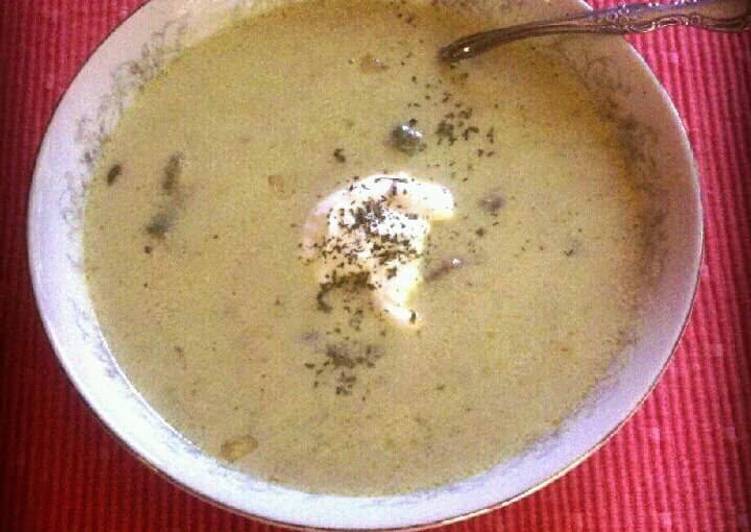 Ingredients
1 tbsp minced garlic
1 large onion chopped
2 tbsp each olive oil and butter
3 cup chopped asparagus divided
8 cup chicken stock
1/2 pints whipping cream
1 salt and pepper to taste
Method
In a large Dutch oven sautee opinion and garlic until soft Remove half opinion mixture
Add half the chopped asparagus and the 8 cups of chicken stock to the Dutch oven
Bring to a boil and simmer for about 20 minutes until the asparagus is cooked
Let cool before adding to a blender Puree mixture until smooth It is very important to let cool before doing this step
Return the pureed soup to the Dutch oven Add the reserved onions uncooked asparagus Add salt and pepper Bring back to a simmer and add the whipping cream and heat thoroughly Serve!