I started using my bread machine again but couldn t find many tasty recipes that didn t require powdered milk. Dad to the rescue!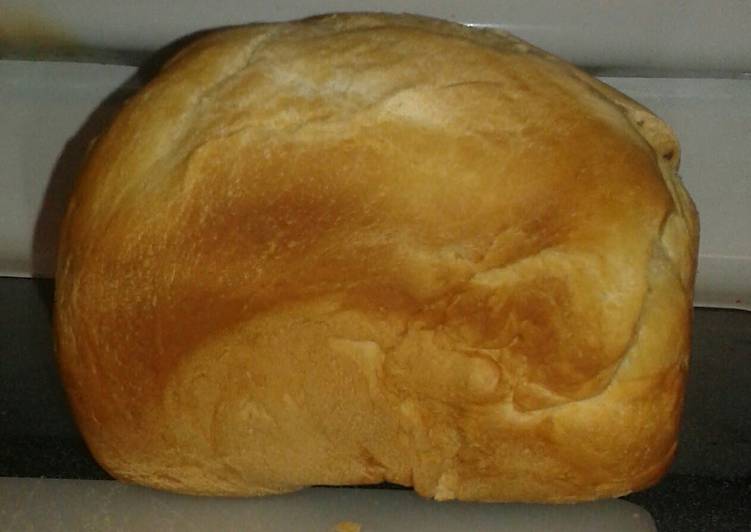 Ingredients
1 cup warm water
2 tbsp vegetable oil
2 tbsp liquid honey
1 1/2 tsp salt
3 cup bread flour
1 1/2 tsp yeast
Method
Starting at the beginning of the list add all the ingredients to the machine Dont worry about any of the ingredients mixing
Set the machine for a 2 and a half hour cycle I only have preset times and types of loaves so I chose rapid loaf light crust which runs to two hours and thirty five minutes Turns out perfectly every time!