Just threw this together tonight and I ll be playing around with this one again and again.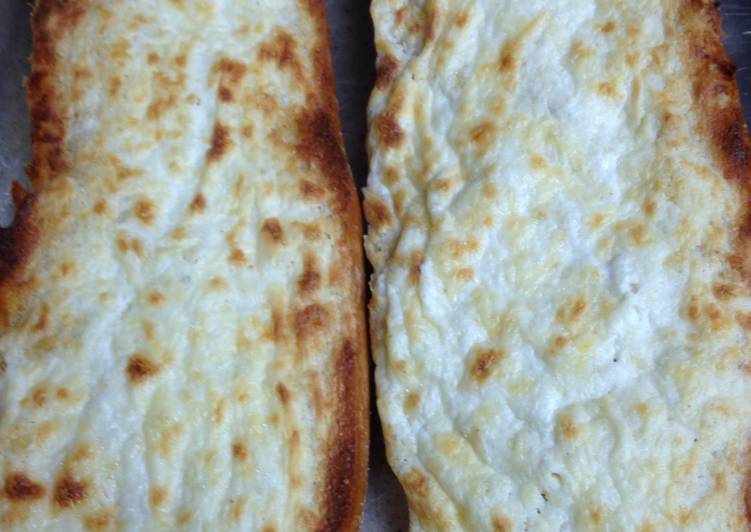 Ingredients
1 Split loaf of French bread or whatever kind of bread you like
1/2 stick Softened butter
4 oz Cream cheese
1/4 cup Parmesan cheese
1 tsp Garlic powder
1/2 tsp Salt and pepper
Method
Mix all ingredients to combines and spread over split French bread or baguettes
Set oven to broil and toast til desired brownness So easy and soooo good!!