Having the kids home all day means feeding them ALL day as well! What better to have a feast of healthy snacks available to them whenever their sweet tooth kicks in. This bread pudding is perfectly balanced with sweet, peanuts, flax meal and raisins.
They are also great for breakfast and uses healthy whole wheat bread from Bakery Treatz, which is the only bakery I trust for true whole wheat bread. It is diabetic tested!
The natural sweetness comes from Welch s grape jam, peanut butter and raisins. No refined sugar added. You can also use dates instead of the jelly for even less sugar! The possibilities are endless!
These whip up quickly and are so easy to prepare, they even satisfy the vegan needs or those with egg allergies. I piped some peanut butter and jelly over the top for added cuteness!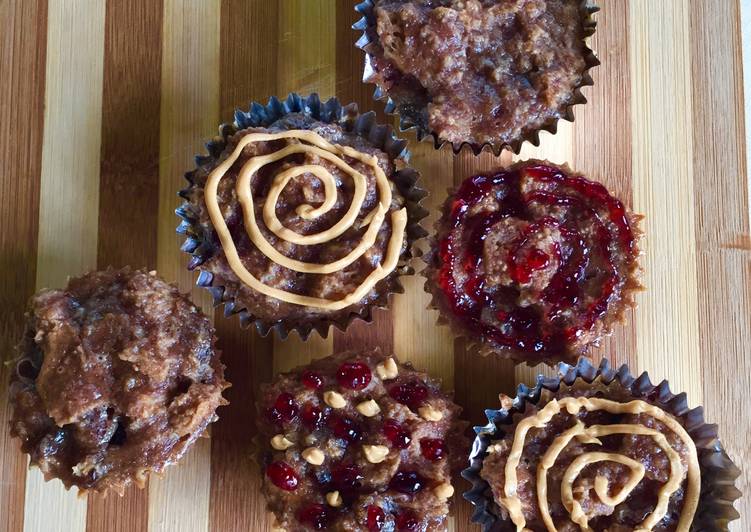 Ingredients
4 whole wheat bread slices
1 1/2 cups milk evaporated
2/3 cup grape jelly welch #39 s
2/3 cup peanut butter
1/4 cup raisins
1/2 tbsp cinnamon
2 flax eggs (2 tbsp meal and 6 tbsp water)
Method
Add milk jelly peanut butter cinnamon and flax eggs into a bowl and mix well to combine all ingredients
Cut bread into 1/2 inch cubes and fold into milk mixture Fold in raisins as well
Refridgerate for 1 hour to allow liquid to absorb into bread
Pour into muffin cups and bake for 30 mins
Cool for 10 mins until it sets and loosens from cups
Pipe peanut butter or jelly on top