Deliciosos!!!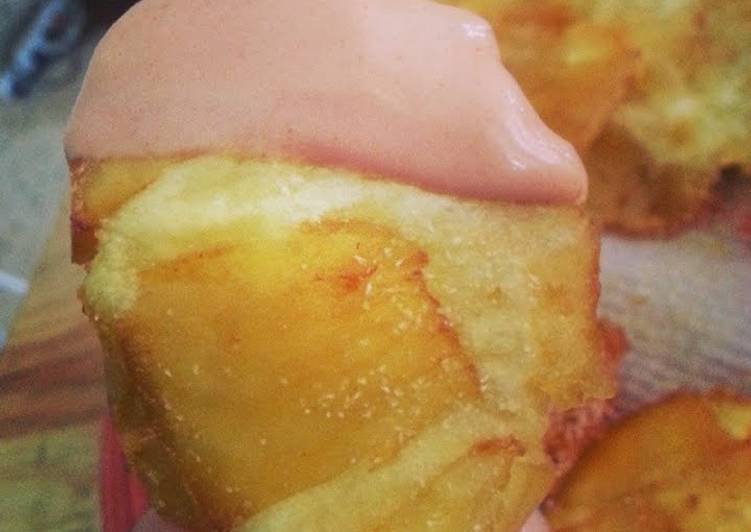 Ingredients
1 Breadfruit
1 1/2 cup Canola oil
1 dash Granulated garlic
4 tsp ketchup
1 tbsp Mayonnaise
Method
Cut breadfruit in cubes
Heat oil
Fry the cubed breadfruit just until they are tender(pinch with a fork)
Take them out of the oil and smash them flat and put them back in the oil and keep frying them until nice and golden
Once they are ready set aside(You can sprinkle them with powder garlic) Yummy!!! And in a separate bowl mix the ketchup mayonnaise and granulated garlicand voila fancy sauce is made!!!