I ve had this exact recipe for almost all my life, I ve loved Irish Soda Bread forever, my favorite part of St. Paddy s Day (aside from the Irish Potatoes!) and it s not too bad for you, it should be around 200 calories or so. Go nuts and have a slice or two! Enjoy!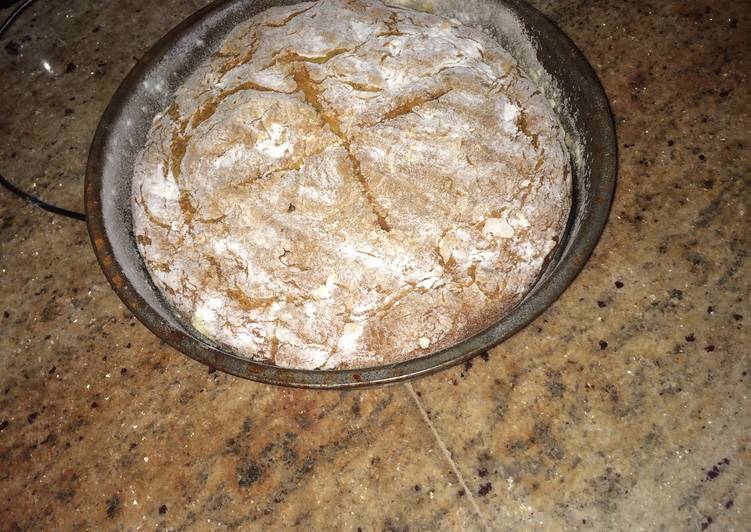 Ingredients
2 cup All-Purpose Flour
3 1/2 tsp Baking Powder
1 tsp Baking Soda
1 tsp Salt
1 1/4 cup Yogurt (Should be plain but I used vanilla and strawberry because I didn #39 t have plain works just as well)
1 tbsp Olive Oil (Or Vegetable Oil it doesn #39 t matter)
1 tbsp Honey
Method
In a large bowl whisk together the flour baking powder baking soda and salt until well combined
Add the yogurt oil and honey to the bowl and mix well You may need to use your hands to get all of the ingredient incorporated completely
Flour a clean counter-top and knead the Irish Soda Bread dough slightly for about 30 seconds Form into a nice round shape Grease a cake pan and place the round dough into the center of pan Cut a shallow X shape on the top of the round dough using a sharp knife or bread knife Bake the bread at 350°F for 40 to 45 minutes (It only took me 35 minutes the family directions say 40-45)
Thats it! Hope you all like it! Send in your snapshots of it!