I make this bread once in a week. Just put all ingredients in the machine. And wait for a few hours. You are a home-baker!!!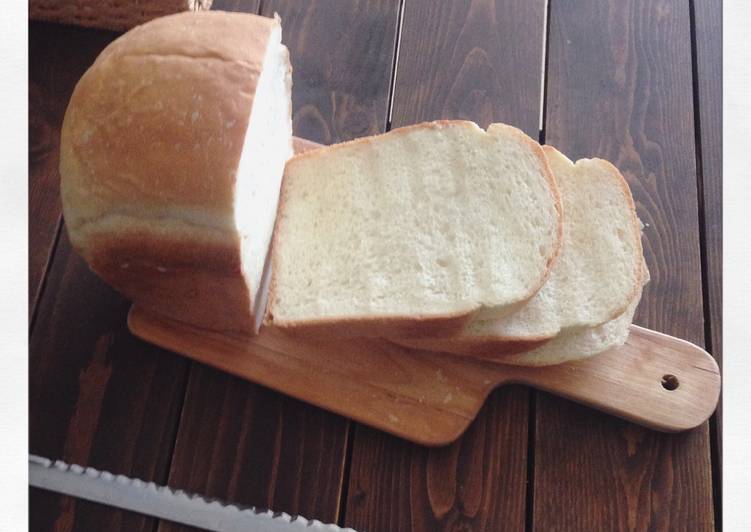 Ingredients
150 g whole milk (room temperature)
100 g water
400 g bread flour
30 g butter
3 TBSP sugar
1 1/2 tsp salt
1 1/2 tsp dry yeast
Method
Place all ingredients in order suggested by your manufacturer
Change Bake on White Bread setting Cool on wire rack before slicing
Change Good for the Sandwich!