This is a delicious low carb version of bacon cheeseburger soup. It s sure to be a huge hit with the whole family.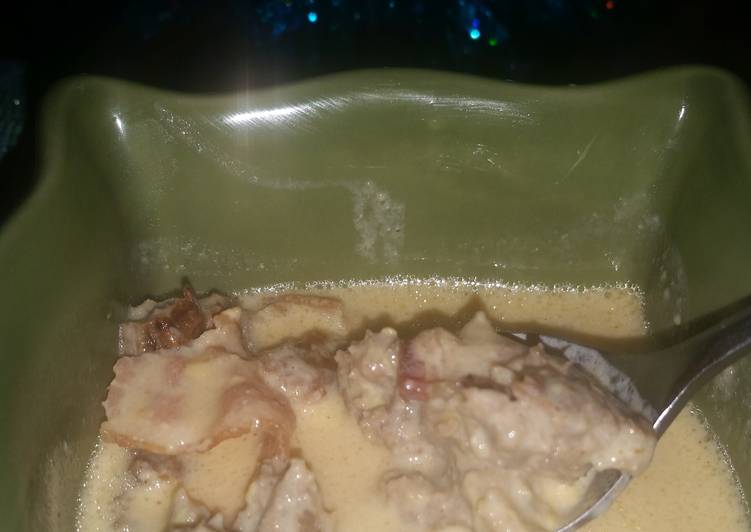 Ingredients
3/4 lb ground beef browned
1 can condensed cheese soup (there is a low carb version in my recipes)
1 1/2 cup beef broth
1/2 cup sour cream
1/2 tsp season salt
1/2 tsp ground black pepper
1/4 tsp garlic powder
1 cup shredded cheddar cheese
1/4 cup water
1/4 cup heavy cream
10 slices of cooked thick cut bacon torn in small pieces
1/2 tsp onion powder
Method
Add all ingredients to slow cooker and mix
Cook on low for 2-4 hours until thoroughly heated
Make sure to stir periodically
Enjoy!