I was looking for an easy and healthy bread. This is very easy, from the first time I made this recipe it has never failed me. I have changed the sugar to honey and flour to half bread flour and half rye – it is perfect every time!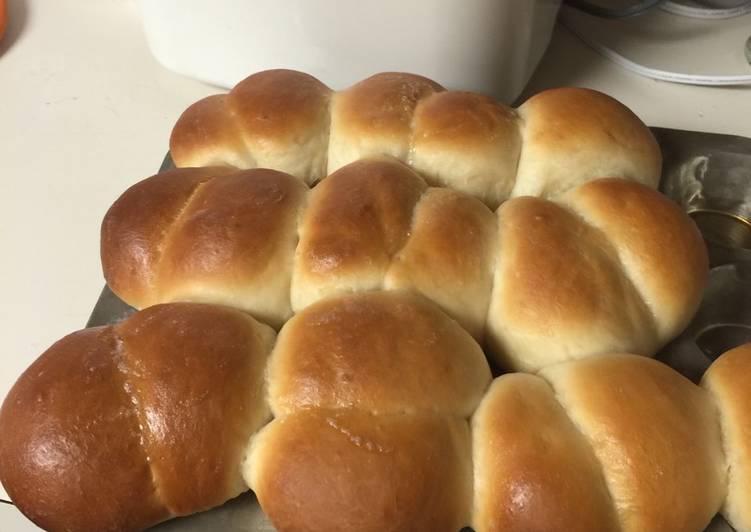 Ingredients
1 cup water (110 degrees)
3 tbsp Sugar
2 tbsp Yeast
2 tsp Salt
1/3 cup melted Coconut Oil
3 cups Bread Flour
Method
Change In your bread machine add water sugar salt yeast Then add flour and the coconut oil Put your bread machine on bread setting and wait for a big beautiful loaf of bread or set your machine for dough and at the end of the cycle punch down and make crescent rolls or hot rolls or braided bread
For rolls or braided bread let it rise until double in bulk spray pan with cooking spray For rolls I just pat out the dough and use a round cookie cutter place in a pan about 1 inch apart and let rise double in bulk bake about 13 min at 375 or until golden in color
If you prefer double rolls roll the Dough into 24 balls of equal size and place two each in the cups of a muffin tin Let rise to double in bulk bake at 375 about 13 min Bush the top with butter Enjoy!