My Mother could always whip this up for an easy dinner. I spiced it up a bit. She never wanted us to call her mom so I changed the title!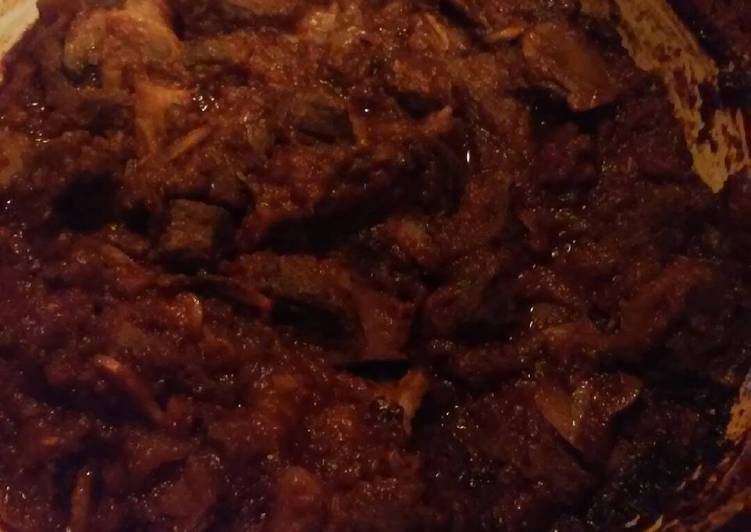 2 # lean beef cubed (I use extra trimmed stew beef)
1 red pepper sliced and seeded
1 large onion sliced
1 bottle ketchup 12-16 oz
1 bottle water (ketchup bottle)
1 tsp salt 1 tsp pepper
1 tsp garlic powder
A few shakes of crushed red pepper flakes
1 package sliced mushrooms if desired
Rice or pasta to cover
Mix all ingredients together and bake in a heavy casserole dish in the oven at 325° for 3-4 hours You can also use a crockpot Serve over rice or pasta Really easy and really good!