moms soup! always hits the spot!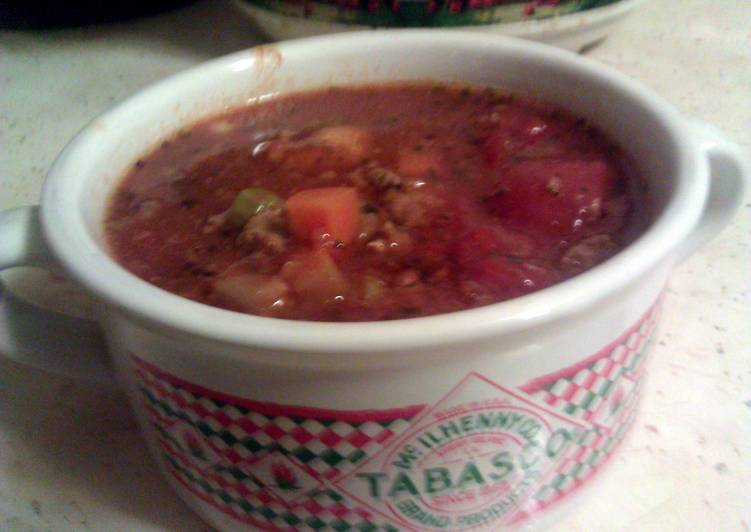 Ingredients
1 lb ground beef cooked and drained
1 a bag of frozen mixed veggies ues fresh if you want
28 oz can of tomato sauce or whol ones chopped
1 a table spoon dried onion
1 a half teaspoon each garlic powder and dried basil
1 s and p to taste
2 cup h20
2 beef cubes
1 dash hot sauce and worcestershire sauce
2 tbsp tomato paste
Method
dump all in crockpot cook on low 8 hours on high 4 hours
pass cracker when done
good with a cheese toastie
frugal easy and most kid will eat!