so easy to make! family loved it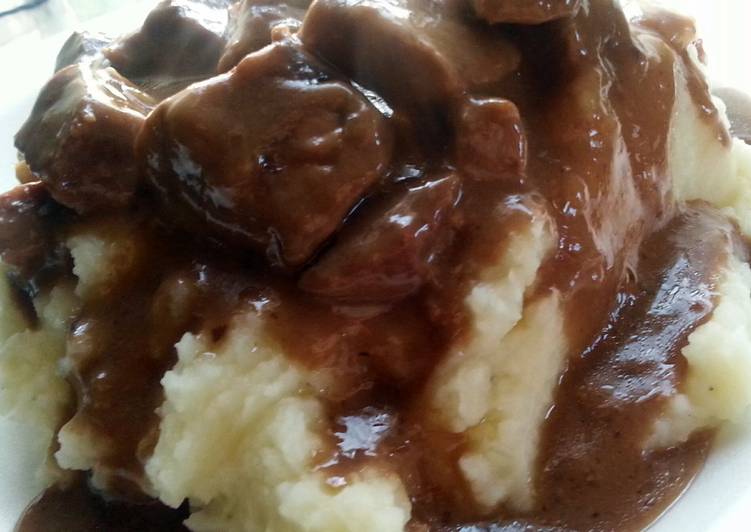 2 lb cubed beef stew meat
1 envelope brown gravy mix
1 envelope onion soup mix
1 can cream of mushroom soup
1 cup Ginger ale or water
Change Preheat oven to 300°F
Change Put beef tips in a 9×13 pan
Change Mix the other ingredients very well
Change Pour mixture over beef
Change Cover with foil very tight and cook for 3 hrs REMEMBER NO PEEKING!
Change Remove foil and enjoy! Serve over egg noodles rice or mashed potatoes!