Good hamburgers!!!!!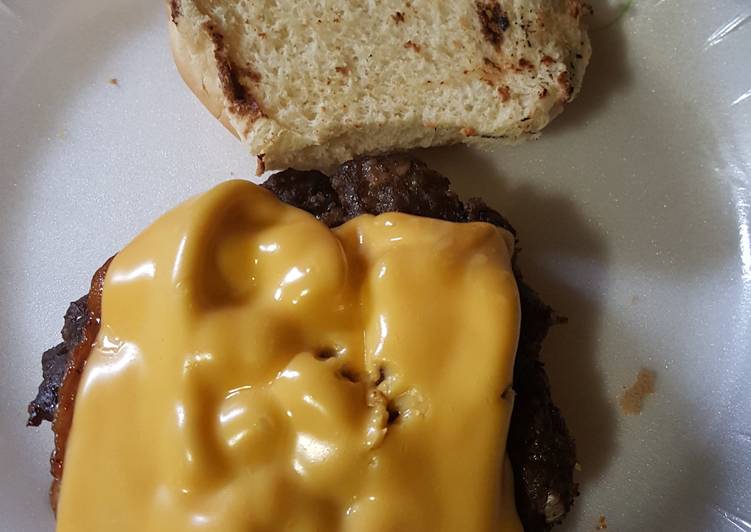 Ingredients
2 lb Fresh ground beef
1 box Onion soup Powder Mix
Method
Change Mix burger with 1 box of onion soup Powder Mix 1lb burger = 1 envelope 2 envelopes come in box
Change Form into patties chill and grill!!!
Melt your favorite cheese on grilled hamburger
Fyi: hamburger meat will turn brown due to the powder Dont be alarmed!!