:chef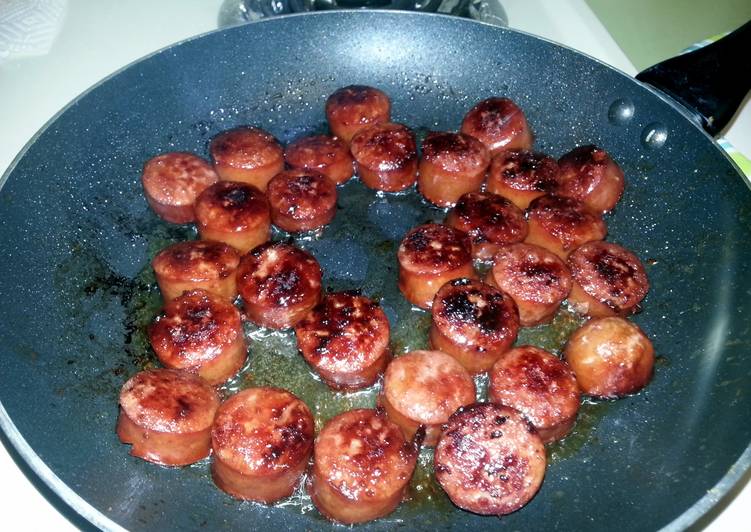 1 Beef Kielbasa
1 1/2 cup Pepsi
Cut Kielbasa into 3/4 inch pieces
Fry in frying pan for about 3 min each side till no longer pale pink Add enough Pepsi to slightly fill bottom of pan Turn over once browned Add more Pepsi and continue to turn over till medium to dark brown on each side Approximately 17-20 minutes
Enjoy! Goes great in Jambalaya or a main dish!!