As part of a summer menu seminar, I researched Jalapeño Poppers. I found that most people wanted more than just appetizers. I then decided to jump on the Juicy Lucy Burger bandwagon, and here s my first few attempts. ALL GOOD!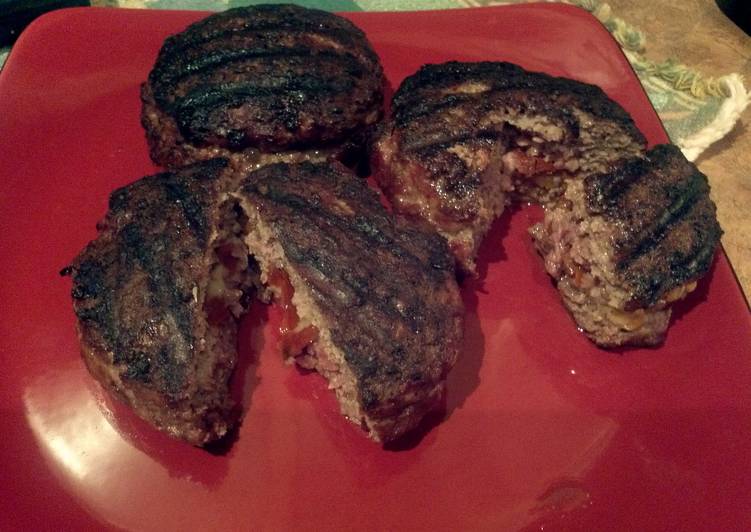 Burger Patties
1 kg ground beef
1 kg ground venison
2 each large eggs
1/2 cup seasoned fine breadcrumbs
Burger Fillings – Mix-match
1 Emmenthal Cheese
1 Dry Salami
1 Prosciutto
1 Sundried Tomato in oil
1 Old Cheddar
1 Feta
Mix ground meat seasoning crumbs and eggs until an even consistency is reached
Prepare 8 THIN patties you need 2 for each burger
On half the patties place desired filling(s) and top with cheese
Place a second patty on top of the first Press the edges together firmly Chill thoroughly
Preheat grill to HI
Sear burgers for 3 minutes per side
Reduce heat to BBQ and cook until desired doneness
Remove from heat and stand 5 minutes before serving with all appropriate toppings Fresh tomatoes red onions dill slices bacon grilled portobello slices alfalfa sprouts hummus whatever you like goes!