I wanted to make Salisbury Steaks one night and got frustrated with the lack of things I could find dairy and soy free to make it with. This is what I came up with and it s damn delicious!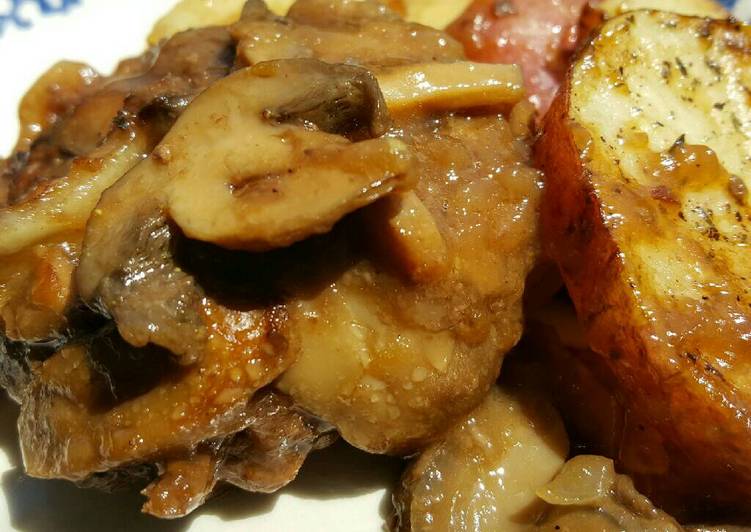 2 5 lb ground beef
2 Tbsp Steak amp Chop Seasoning
Smart Balance Cooking Spray
2 each Organic Beef Gravy Mix
5 Red Skin Potato sliced
1 Vidalia Onion chopped
1 can Mushrooms sliced
To Taste Salt amp Pepper
Dash Italian Seasoning
Prepare brown gravy according to package instructions
Mix together the ground beef and Steak amp Chop Seasoning and form into 6-7 flat pattys
Preheat oven to 350F
Spray a large skillet with the cooking spray and heat on medium heat
Brown both sides of the pattys Do not cook through
Spray a baking dish with the cooking spray
Place pattys in a single layer
Mix together the gravy mushrooms potatoes and onions
Smother the pantys with the gravy mixture
Change Sprinkle with salt pepper and italian seasoning
Bake for 45-55 minutes until potatos are tender
Change Serve and enjoy!