A healthy bread pudding that tastes good is hard to come by. This tropical bread pudding is both yummy and uses fresh and dried fruits, home made jam and whole wheat bread.
You really need good bakery whole wheat bread from a trusted source. I usually buy whole wheat bread from Bakery Treatz, Lange Park. Theirs is the only one that does not raise my mother-in-law s blood sugar, so this one I trust!
You can add any fruit, dried fruit, nuts and chocolate chips. You can also use either coconut milk, almond milk or low fat evaporated milk like I did. I served it with a dollop of Greek yogurt and cherry on top!
You will be sure to have little ones lurking around impatiently with this one!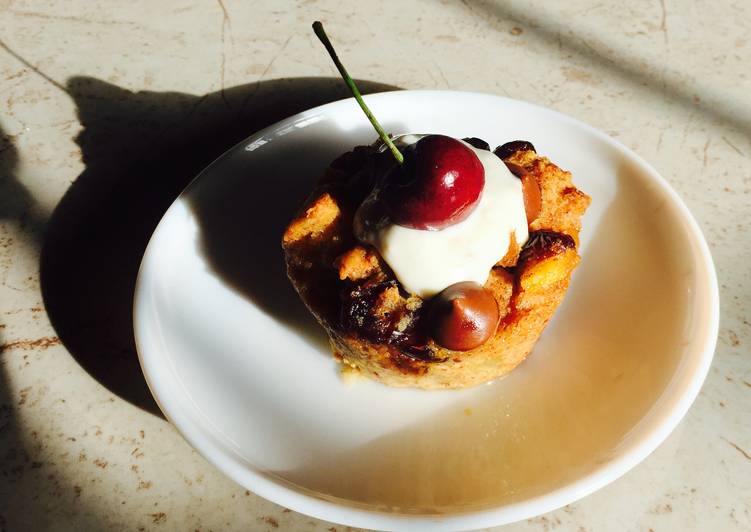 Ingredients
2 1 inchs whole wheat bread hops cut into squares
1½ cups milk evaporated (or other of your choice)
1½ cups jam unsweetened home made
2 eggs lightly beaten
1 tbsp cinnamon ground
1 tsp nutmeg freshly grated
1 cup pineapple fresh finely diced
½ cup raisins nuts c or or
1/4 cup chocolate chips
Method
In a large mixing bowl add coconut milk unsweetened jam eggs cinnamon and nutmeg Beat ligthly with a whisk until well incorporated
Fold in bread cubes pineapple and dried fruits
Transfer to oven safe dish cover and refrigerate for at least an hour This will allow the bread to soak up the liquid
Preheat your oven to 350F and bake the bread pudding for 40 minutes until its set and the top turns nice and golden brown
Cool slightly before cutting