amazing! can be adjusted for a more low -Cal if ya want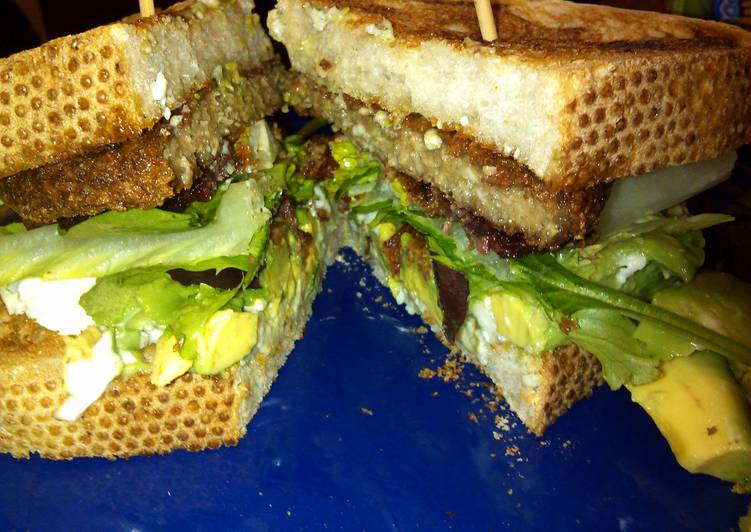 Ingredients
1 slice crispy romaine lettuce leaf
2 bacon strips (turkey bacon can be a good choice)
1 tbsp blue cheese crumbles
1 fresh avocado slices
2 slice sourdough bread
1 boca veggie patty ( you can use a real hamburger patty or turkey patty if desired or lunch meat)
1 dash fat free mayo
Method
cook Bacon in a hot skillet or oven till crispy strain on paper napkins
cook Boca veggie Patty in the oven or in a hot skillet till a bit crispy flip when necessary
toast sourdough slices in toaster till desired
start creating your sandwich : Mayo on sourdough slices now layer Baconlettuce avocado blue cheese and Boca Patty eat warm and enjoy serve with a salad or sweet potato fries:)
if you like you can add red onions amp jalapeno! !! yummy! !